---
---
About us
Silverdart Publishing is an independent company with a successful 25-year record of producing magazines, newsletters, books and web-based information for professional organisations.

Business and finance publications are our speciality - but we also design and publish catalogues, leaflets, certificates, cards and other material. We are based in Gloucestershire and serve clients in London and elsewhere.

We would be pleased to help you with any publishing project, large or small - see our contact details below.
Our services
We offer a full range of services in both print and web, including:
Editorial and planning: copywriting, articles commissioned or written, editing, sub-editing, proof-reading and a general editorial overview of a document, publication or website to ensure it hits the target.
Design and production: we work with you to present your publication or website in the most appropriate way, whether at the cutting edge of design, or using a traditional format.
Advice and management: how do you get best value for money? Which medium do you use? What are you really trying to achieve? Our experience can help you make the right decision. We draw up an operational plan with you and then we make it happen.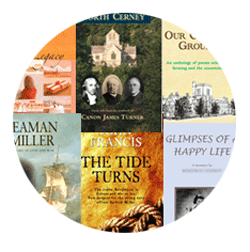 Magazines and websites: we combine our traditional print-based publishing work for clients with web design and implementation, as appropriate for you.
Books and brochures: we have produced reference books, novels, an exhibition catalogue, a church history, a poetry anthology, brochures, cards, certificates and more.
See the case studies below.
---
Our clients
Over the past two decades we have worked for:
the Association of Corporate Treasurers; the Chartered Institute for Securities & Investment; the Institute of Chartered Accountants in England and Wales; the Investor Relations Society; the Royal Agricultural University, Cirencester; Cheltenham College; and various corporate and individual customers.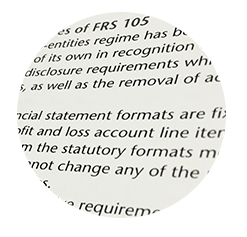 "We have had a long working relationship with Alex Murray and his team at Silverdart and we have always found them to be very professional and attentive. They have provided the Society with attractive and cost-effective solutions to our publishing requirements and have always delivered projects on time and to a high quality. We would have no hesitation in recommending them."

Michael Mitchell, former general manager, The Investor Relations Society
"Silverdart has produced many publications for us over several years - all to a very high standard and supported by a first class service."

Chris Jackson, former head of the Finance & Management Faculty, ICAEW
"This little book, produced by Silverdart on behalf of the United Benefice of Stratton, North Cerney, Baunton and Bagendon, is well illustrated and professionally produced. It's a model for others."

CHURCH TIMES
"Many thanks indeed for... your gorgeous anthology. What production values! And an attentiveness to detail and precision that's getting rarer and rarer. This is how poetry publishing ought to be managed: with thoroughness, accuracy and minimum fuss."

Mario Petrucci, poet
---
Case studies
The publications shown here are a selection of those we have produced for a range of clients over many years.

Refresh for more

Back to top
Putting yourself on the map
As well as doing their job excellently, finance professionals need to be seen to be doing their job excellently. The September 2011 issue of Finance & Management, the monthly magazine of the ICAEW's F&M Faculty, explains how to market the finance role within the organisation. Other articles look at 'Post-acquisition planning', 'The art of segmentation' and 'Is social media peaking?', plus more. For information about the faculty, see here - for more on F&M, see here.
---
Butterflies in Zanzibar
In 2008, Silverdart designed and produced four postcards for the Zanzibar Butterfly Centre, providing them with 500 copies of each as an aid to their fund-raising effort. In a desperately poor country, the ZBC is a small independent project, which has created an excellent tourist attraction, while also having a great environmental benefit and providing sustainable development for the local community.
---
Developing a vision for your business
Many successful companies are built with a 'vision' of what they wish to achieve - and this can inspire employees and all stakeholders. In this special report for the ICAEW's Finance and Management Faculty, various writers look at this topic. See the F&M Faculty website for details of how to become a FMF member.
---
Focus Africa
October 2015 - Focus Africa 2015/2016 is a 266-page catalogue which contains recent books from African publishers, African authors or on subjects of interest for sub-Saharan Africa. It was produced for Mallory International, a UK-based export bookseller with 30 years of experience.
---
---
Thank you for visiting
If we can help you, please get in touch.
Tel: +44 (0)1285 831 789 Email: info@silverdart.co.uk
Correspondence: Woodmancote Manor, Woodmancote, Cirencester, Gloucestershire GL7 7ED
Contact: Alex Murray (amurray@...) or John Thistlethwaite (john@...)

All material displayed on this website is copyright of Silverdart Ltd or its clients. This simple 'no-frills, no-menus' website was created by Silverdart, using ExpressionEngine v2.1.3, based on Skeleton v1.1. If you have any comments on the site, we would be delighted to hear from you.

Cookies are used only to monitor the volume of traffic to this site. No other visitor information is sought or collected. We believe that, like most websites, our usage is well within the fair use provisions of relevant legislation.

---