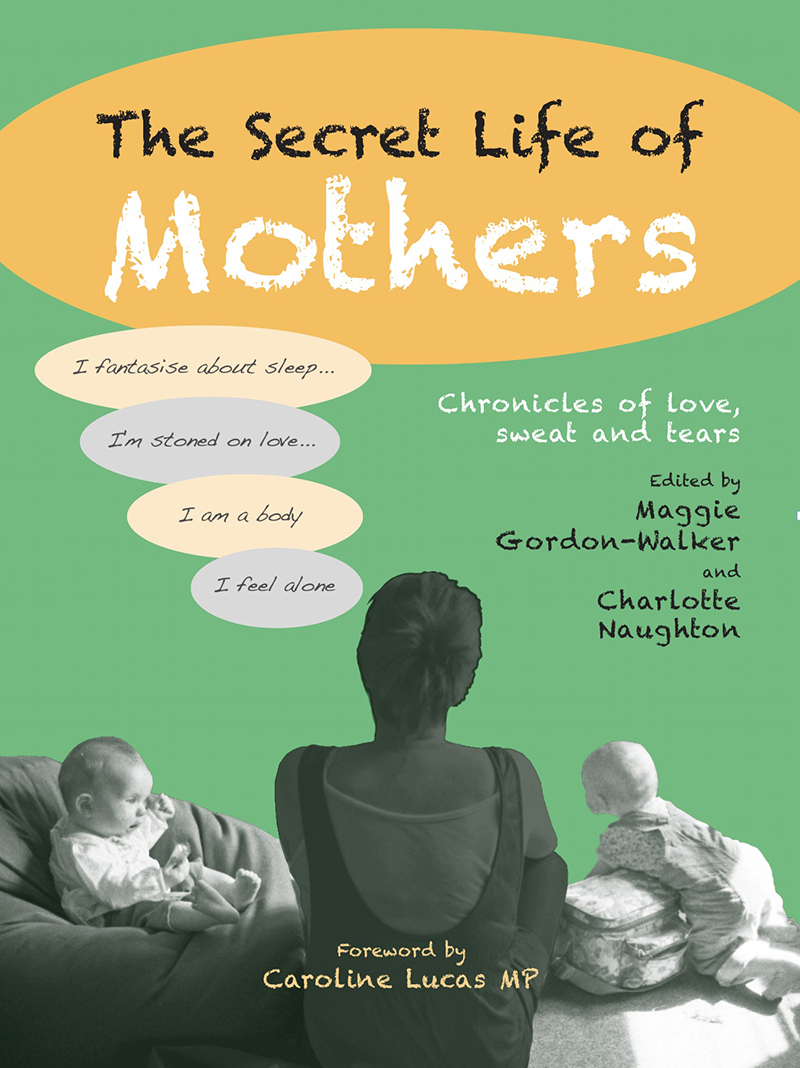 "I became aware of Mothers Uncovered, and their founder, the brilliant, dynamic and formidable Maggie Gordon-Walker, back in 2010, just a few years after it was formed. Since then I've had the opportunity to see the amazing work that Mothers Uncovered do to help women navigate the early days of motherhood and beyond...

"In this volume you'll find poetry and prose, ecstasy and despair, searing honesty and wicked humour. It's a testament to creativity, courage and love - and above all, joyous and defiant hope."

Caroline Lucas MP
The Secret Life of Mothers
Edited by Maggie Gordon-Walker and Charlotte Naughton
This book, written by participants in the Brighton-based group Mothers Uncovered, presents a wide range of personal accounts by women of many backgrounds who have experienced the joys, doubts and pains of motherhood. From the anticipation to the reality of childbirth and the emotional challenges and rewards that follow, this is a unique collection of vivid experiences that will be of great value to all who have embarked - or who are about to embark - on this journey.
Foreword by Caroline Lucas MP

Published by Silverdart Publishing, June 2018
ISBN: 978-0955458194
Paperback
RRP: £9.50 (p&p extra - see below)
---
Buy this book now!
You can purchase this book by credit/debit card or with your PayPal account by clicking the 'Buy Now' button below. The retail price of the book is £9.50, and the costs shown on the dropdown menu below include Postage and Packing costs for shipment, depending on location.

The purchase options are:
1 book shipped within UK: £9.50 plus £2.00 p&p = £11.50
1 book shipped to Europe: £9.50 plus £5.00 p&p = £14.50
1 book shipped to Rest of the World: £9.50 plus £8.00 p&p = £17.50

Choose your option below and click 'Buy Now'.
To purchase more than one book at the same time - or for any other queries - please contact us: Tel: +44 (0)1285 831 789 or by email to info@silverdart.co.uk
---
More books...
Mole Behaviour
by Chris Johnston
A personal diary featuring adventures with actors, humans and other species, published posthumously.
Tributes by Simon Callow, Susan Croft and Saul Hewish
Our Common Ground
An anthology of countryside poems.
Foreword by HRH The Prince of Wales
College Echoes
An Epitaph to the Great War
By Patrick Stevens
Foreword by General Sir Michael Rose